En 1989 Kate Bush cerró la década con otra obra maestra.
Producido por ella misma y grabado a lo largo de dos años en Inglaterra e Irlanda,
"The sensual world"
fue el sucesor de esa otra masterpiece -ya reseñada aquí en
UVVD
- que fue
"Hounds of love"
.
Menos histriónico e inquieto estilísticamente, "The sensual world" mantuvo la marca de nuestra Dama Británica allá arriba, en la cima de sus poderes creativos (y los del pop en general). Una Artista en pleno dominio de su loca burbuja de canciones y sonidos.
La inspiración literaria le dio a Kate la idea de transponer al monólogo de Molly Bloom (en el Ulises joyceano) a "The sensual world", el tema. De ahí los exquisitos (¡y orgásmicos!) "Mmm...yes" que van puntuando la canción. Los colores los agrega la rica instrumentación irlandesa y griega -omnipresentes en todo el álbum- como el Bouzouki.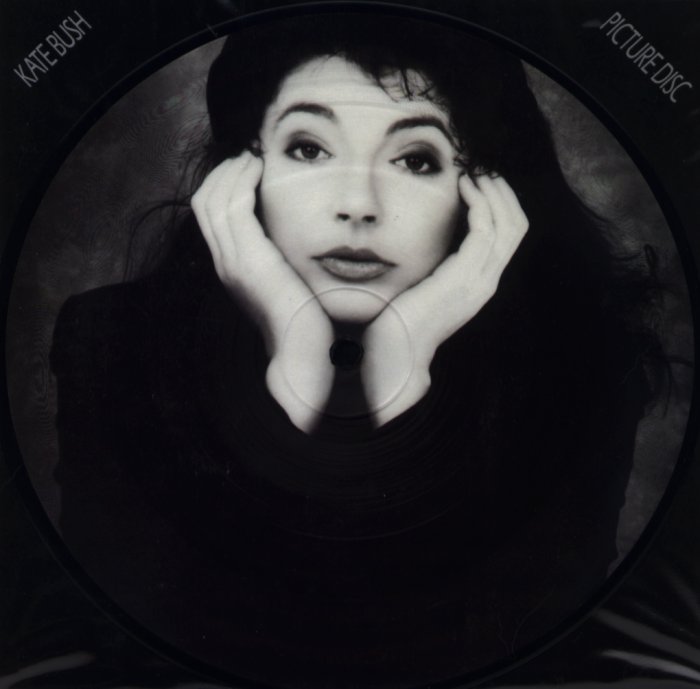 Disco de colaboraciones,
David Gilmour
pulsa las seis cuerdas en la energética
"Love and anger"
. Hay que escuchar esos tremendos y voladores coros a cargo de Kate y su hermano, el multinstrumentista Paddy. Desde siempre, en la construcción de esos detalles brilló la orfebrería sonora de K.B.
Abierta a explorar aspectos autobiográficos, Kate puso en la figura de un amable e imaginario "Dr. Bush" la voz de su padre para esa bella mini sinfonía sobre crecer y el miedo a la pérdida que es "The fog".
Aunque la más íntima de las contemplaciones del mundo tiene lugar en la superlativa "Deeper understanding". El Trío Bulgarka -otra de las colaboraciones estelares- aporta sus voces aquí para espejar coros y arreglos vocales. En la canción, el narrador se refugia en la soledad de una habitación, solo con su ordenador ("A medida que la gente se vuelve más fría/ yo me vuelvo a mi computadora" canta) y desde ese lugar nos termina pidiendo ese "profundo entendimiento" del título.
Hay más momentos para esta contemplación otoñal que sugiere "The sensual world" (un disco que -dicho sea de paso- siempre nos pareció dialogar en sus fotogramas más oscuros y acuáticos con su contemporáneo "Disintegration").
"Never be mine" es todo lo sofisticadamente pop y "radiable" que puede ser la música de Kate Bush y la última palabra, antes del final, la tiene la conmovedora "This woman´s work". Una voz, un piano y unas melodías tejidas en el momento más profundo de la noche.
Kate Bush- discografía cercana
Hounds of love (1985)- The sensual world (1989)- The red shoes (1993).